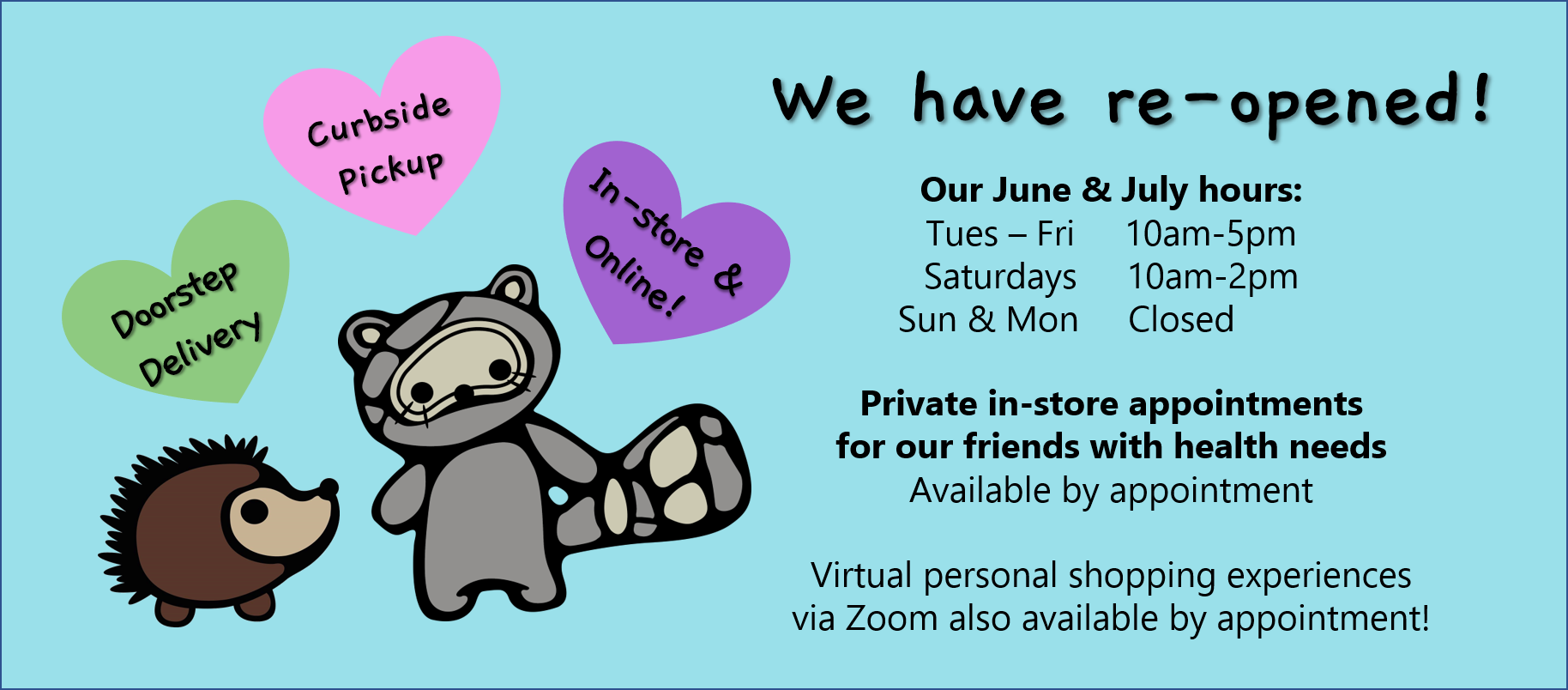 We're so excited to announce that we have re-opened!

Things are a bit different: we have new hours, and new policies in place to protect the health of our staff, our customers, our families, and our community. Our Community Room will not be re-opening this summer, and our kids play area has been packed away. We need to limit the number of customers we allow into the shop at a time, and can't hold your babies while you take a bathroom break (which I'm really going to miss!). 

But all that aside, I'm SO GRATEFUL for your support that has brought us through to the other side of the most stressful and challenging 3 months that I have ever experienced as an entrepreneur. We're not out of the woods yet, but we're here, and enthusiastic, and can't wait to connect with you in person again. It will be fun to show you around the shop and exclaim about how much your kids have grown (although we must discourage browsing and socializing in favour of quick visits for now).

We're still offering curbside pickup, and $2 doorstep delivery, if you prefer to shop online rather than come in to make your purchases. We're also happy to announce 2 other new offerings to make things easy and convenient for you: Personal shopping experiences!  

Here are our new guidelines that are now in place to reduce risk of Covid-19 transmission in our workplace. We thank you in advance for your understanding and cooperation!